East Gippsland Asset Protection is an East Gippsland Based Security Business servicing all areas of Gippsland.
We have been operating since 2016, born out of the increasing need for a professional, high quality Security Service business in our local area. We are based in Bairnsdale keeping us centrally located.
We are a family owned and operated business who believe in delivering a professional Service with a customer Service based approach to all of our clients.
With over 20 years industry experience, mostly as a Security Officer and Security Manager, Rick believes in running a business that people are proud to work for and whose clients are satisfied knowing they have the right team on the job.
We wholeheartedly believe in our company motto which speaks volumes for who we are as a business.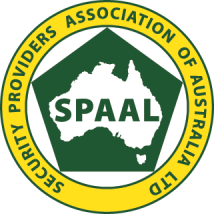 Honesty • Loyalty • Integrity • Respect
Thank you to Ricky and his team from East Gippsland Asset Protection Pty Ltd for providing security for our Back to Black & White function. For all your security needs give Ricky a call. Great service and professional all the way.
Lucknow Senior & Junior Football & Netball Club